We work exclusively in the membership sector, to help our clients add value to their members, and to help with recruitment , engagement and retention .
Over the years we have developed an unparalleled pedigree and reputation as offering the best in member benefits . We use the collective buying power of our 90+ clients (and their 2.5 million members!) to negotiate outstanding terms on products and services relevant to members as individuals, within their families, in their businesses and for their careers.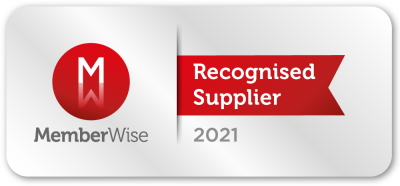 Ethos
Members demand value. In fact, insufficient value is the number one reason normally given by members who leave their association. And yet this is set against a backdrop where members are less 'engaged' than ever, and less tied in by traditional membership offerings. How many associations do you know that have 100% penetration within their marketplace? (Assuming membership is not mandatory!)
The implication is that people want more. More reasons to join, and more reasons to remain with their membership body. Sometimes it's an equation: 'what do I pay?' versus 'what do I get?'
We can help an association with this equation. Our approach is to add massively to the overall value proposition. To help show members how to save several times the cost of their membership. To make it even more of a no-brainer.
And to do all of this in such a way that an organisation can avoid the pitfalls of trying to manage benefits by itself. These can include distracting already limited resource, and also ending up with benefits that members can promptly beat in the open market. There is such choice now, and so much transparency, that anything which is put in front of members will fall under tight scrutiny. Benefits, when done wrong, can do more harm than good.
This is exactly why we focus on quality over quantity, and why we guarantee that quality. No-one likes having their time wasted.
Outcomes
Different organisations offer benefits for different reasons. The main aim is usually to increase the value available to members – whilst showing them how to save the cost of their membership. Benefits can also be used for:
We can also help with the design of bespoke services, tailored for specific audiences (for example tailored motor insurance, and professional indemnity insurance ). And under certain circumstances we can both help generate revenue for our association clients, and save them money!
Our People
We recruit people who like people. People who delight in looking after members and associations alike. People with empathy and a fantastic work ethic. Who take a 'do unto others as you'd have them do unto you' approach to life.
Our team includes specialists looking after new business, client services, provider partners, marketing, administration, finance, compliance and office ping pong. If you want to work for us, please get in touch !
Our Sustainability Journey
Parliament Hill is on a journey of sustainability. To find out more about this. Please click here .